Rock the Boat November 2-3
Photo: SWBRA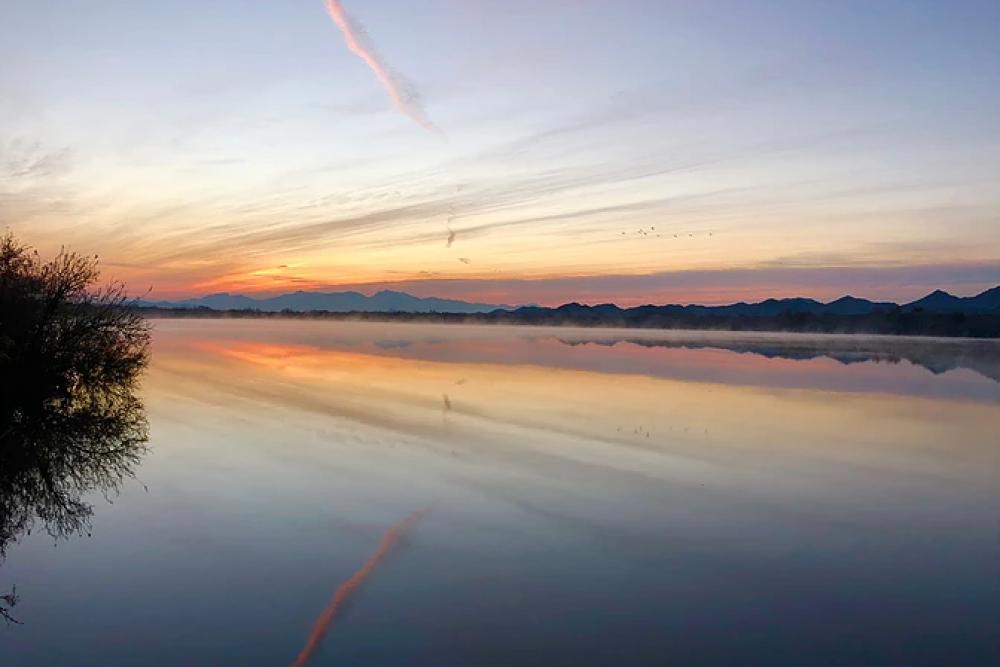 Southwest Boat Racing Association (SWBRA) may be a brand new club (est. 2019) but is led by veteran Ernie Dawe as Commodore. (Vicki Schwarzenbach is the Secretary/Treasurer, and relative newcomer Dave Hale fills the Race Chairman seat.)
SWBRA put on their first race in September by co-hosting the APBA races at San Diego Bayfair on Mission Bay this year, together with the H1 Unlimited and Grand Prix World hydroplanes.
Now, member Kent Gabrielson has found what promises to be a hidden gem of a race site in his home town of Buckeye, AZ, at the aptly-named Hidden Lake facility. Hidden Lake is a privately owned 120-acre outdoor facility open to fishing, kayaking, and camping, and is often rented out for weddings, parties and live music concert events.
SWBRA is preparing to host a race at Hidden Lake on November 2-3, 2019. This race will be open to all Junior and Stock Outboard classes.
Pre-entries are already indicating good numbers (8-9 boat fields) for the following classes: CSR, CSH, 20SSH, ASH, and 300SSH. Also featured will be a classic Merc 20H hydroplane class, of which there are currently four entries expected. If you don't see your class listed here, then start talking to your friends and make plans to be there. A third day of racing will be offered on Saturday afternoon for all legal classes. There will also be a driving school on Saturday morning before the races.
Russ Dodge has designed a perfect ¾ mile course to fit onto the 60 acre lake. While this won't be an official records course, you can count on a professionally surveyed course layout which should safely accommodate fields of up to 10 boats, with five buoys in turn 1 and four in turn 2.
The Hidden Lake boat race will be held in conjunction with a music festival, so expect live music (Rock, Roots & Country) on Friday and Saturday evenings, as well as during a lunchtime intermission. There will be a vendor market for handmade goods, foods and other items. Food trucks will be on site, and there will be craft beer and wines for spectators (outside the restricted area) – yes, expect spectators!The local Holiday Inn Express has blocked off 15 rooms for racers (discount code PBR) and on-site dry camping is available at the lake. November temperatures in AZ should be about 80F, so if you're up North or back East wishing you were racing, don't winterize just yet — plan to head to the Southwest for the Hidden Lake race and get a head start on points for 2020.