Orange Cup Regatta Reschedules For October
Photo: Polk County Sports Marketing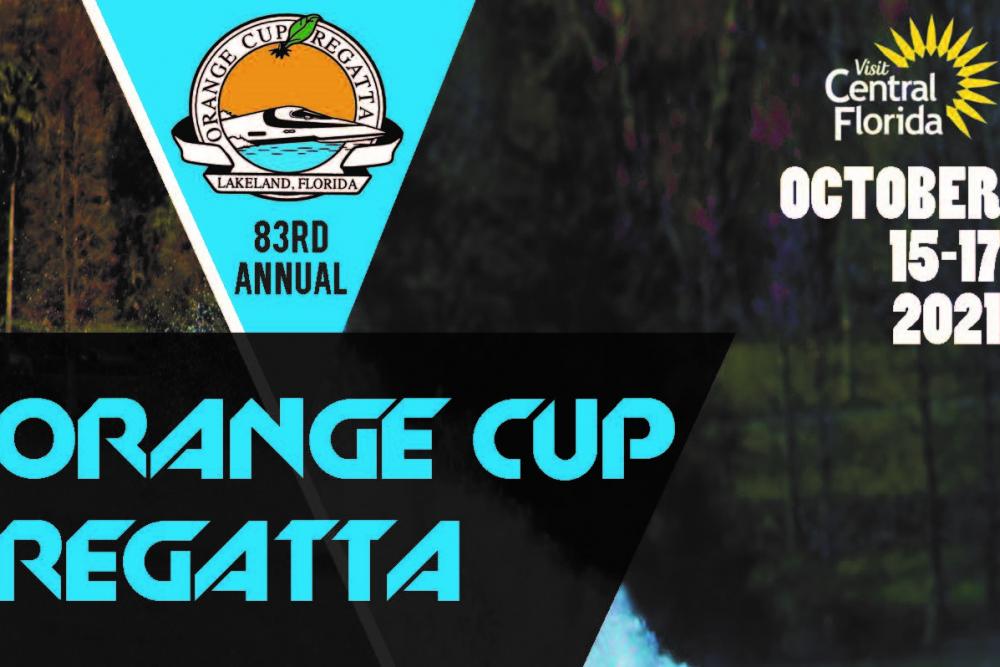 After polling the Orange Cup Regatta committee, race officials, race volunteers, Lakeland Sports Marketing, potential participants and the city of Lakeland, Race Chairman Gene Engle has decided it is in the best interest of everyone that we postpone the 2021 season opening 83rd Orange Cup Regatta until the COVID-19 virus infection rates have come down. Therefore, Gene approached the city of Lakeland about a date change this past week and they have approved our use of Lake Hollingsworth on 10/15/2021 (testing), 10/16/2021 Orange Cup Regatta (tentatively hosting the "Worlds"), 10/17/2021 Orange Cup Regatta.
In some ways, this could be a good trial run for a possible permanent move to the fall. Typically, the weather is great in October and motels have better rates and are far less crowded. Great weather = record water! Therefore, we should have a real chance to test the improvements to the race course and place the Orange Cup Regatta on many racer's "must go to" list of annual events! And yes, we hope that we will be given final approval by the UIM to host the 2021 Worlds at this event.
So, with lots of points and records up for grabs, we hope you all will wrap up your 2021 race season at the 83rd Orange Cup Regatta! We are working hard to assure that everyone will have a great race weekend!
Till then, the 83rd Orange Cup Regatta committee wishes all good luck and safe racing!
Check out the updated APBA Sanction for more information!