2022 National Championships
Photo: Holly Jones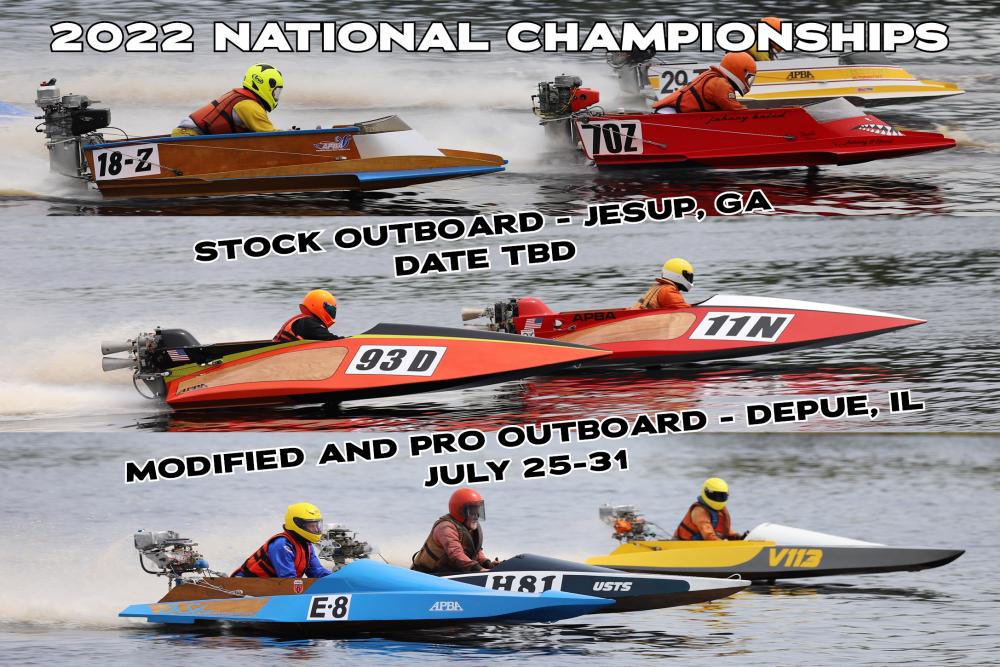 Decisions on the 2022 National Championship locations for Stock, MOD, PRO, and Junior are in! Here's what we have:
STOCK OUTBOARD
Where: Jesup, GA
When: TBD
Who: Peace River Outboard Racing Association
.
MODIFIED & PRO
Where: DePue, IL
When: July 25 - July 31, 2022
Who: US Title Series
.
JUNIOR CLASSES
Where: DePue, IL
When: July 25 - July 31, 2022
Who: US Title Series