 Professional Outboard Menu
Professional Outboard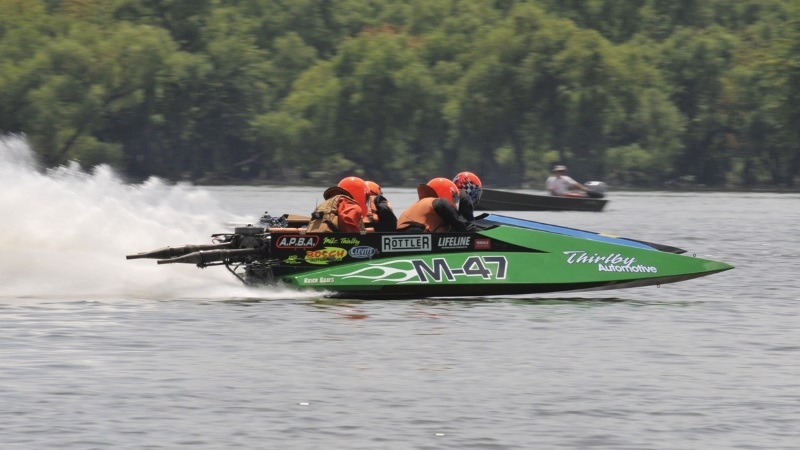 Professional Racing Outboard (PRO) is the most diverse and electrifying category the APBA has to offer. With 19 classes, PRO boats speeds range from moderate to blazing fast, old tech to cutting edge tech and cost ranges from extremely affordable to substantial investments. Looking for power? Completion engines in the PRO category can run at upwards of 13,000 RPMs - compare that to a typical stock race car that runs at 7,000 RPMs and you'll understand why we think water beats pavement any day.
How do you choose the best class for you? PRO Boats are roughly 9 to 14 feet long and weigh 100 to 250 pounds. Most are made of wood; but carbon fiber, honeycomb and other high-tech materials are also used. Most drivers kneel in the cockpit; some boats are driven in a lay-down position; some have the driver seated. Typically the left hand works the spring-loaded throttle and the right hand handles the steering wheel.
The boats are of two distinct designs-Hydros and Runabouts.
Hydros ride on a cushion of air; the boat contacts the water's surface on two sponsons (projections) and the propeller. The design is generally unrestricted, challenging those who wish to experiment in boat design and construction.
Runabouts have certain restrictions, like minimum lengths. While there is great variety in runabout design, generally they have a flat riding surface, tapered to a point in front, and do not channel air under the hull. While, typically slower than Hydros, the thrills of racing runabouts are unmatched, just watch a runabout round a buoy and you'll see the difference!
Thirteen of the PRO classes are based primarily on motor displacement. They are sometimes referred to as "bore and stroke" classes. The maximum displacements of bore and stroke classes are 125cc (128.75cc), 175cc, 250cc (257.5cc), 350cc, 500cc, 700cc, and 1100cc (1133cc). There are no minimum weights in these classes, and in the hydro classes, there are few restrictions on hulls. The three largest hydro classes, 500ccH, 700ccH, and 1100ccH must utilize a reinforced cockpit (capsule) with the driver seated. The 125cc classes must use one cylinder motors. The 1100cc Runabout must carry two persons, a driver and a "rider". Most bore and stroke classes utilize a fuel based on methanol and oil.
The K PRO Hydro class is a class for kids only. The OSY400 class is the USA version of the largest UIM powerboat racing class in the world. K PRO Hydro and OSY400 are restricted to gasoline and oil fuel. The C Service and C Racing classes are based on American built fishing and racing motors from the 1930s to the 1950s.
What's Trending
Latest Headlines
Come race with us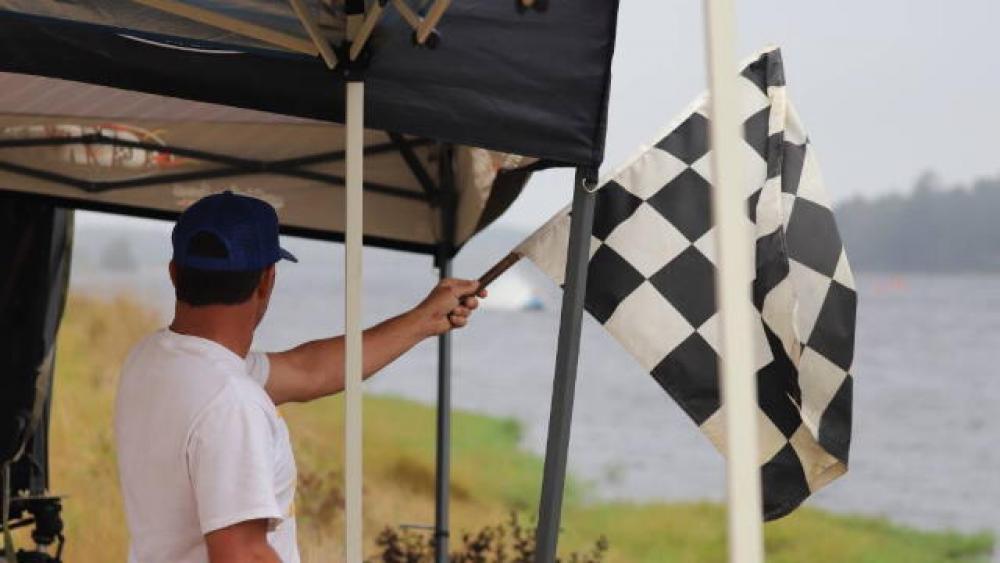 Resources for racing members
Professional Outboard Resources
Professional Outboard Classes