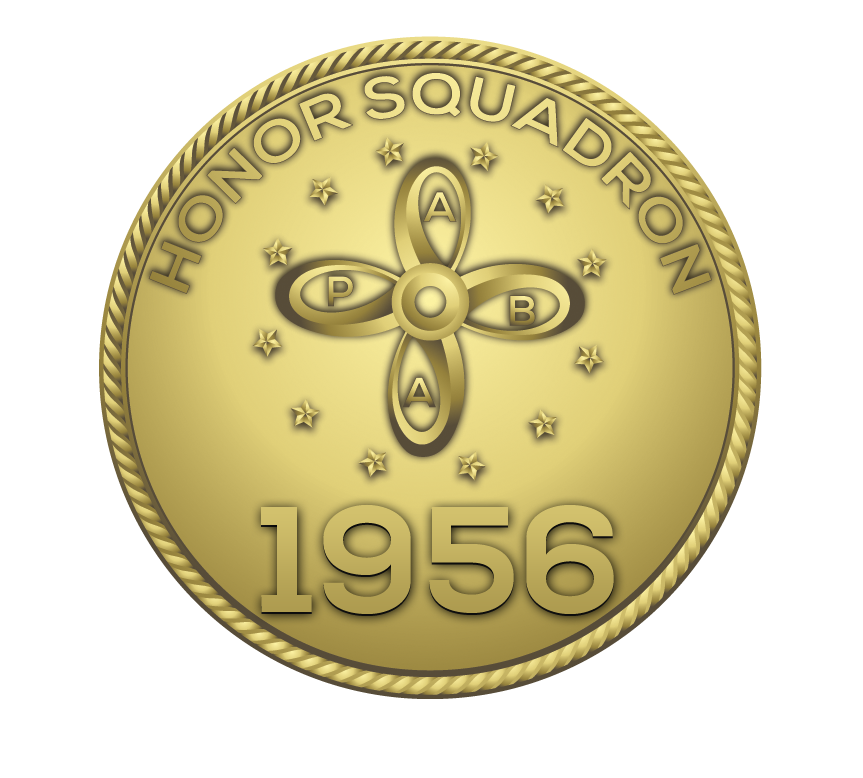 Sir Malcom Campbell
One of England's most famed motorboat pilots who established many one-mile world water speed records.
His 1939 speed of 141.74 MPH on Lake Coniston, England stood for 11 years.
His son Donald held the one-mile record of 225.63 with his jet-propelled Bluebird.
W. Melvin Crook
Although best known as a race official, especially in the Unlimited class, during the 1930s he won three
American Speedboat Championships as driver of Betty V. He served as Inboard Vice President in 1952-53
and as chairman of seven APBA Standing and Technical committees, in addition to being a Council member.
Fred "Pop" Jacoby
During the 1920s and 1930s Pop was the builder of some of the fastest racing Outboard boats
in the United States. Father of Fred, Jr. and Emile, both famed Outboard drivers.
Fred, Jr., who was named to the Honor Squadron in 1953, accepted the award for his father.