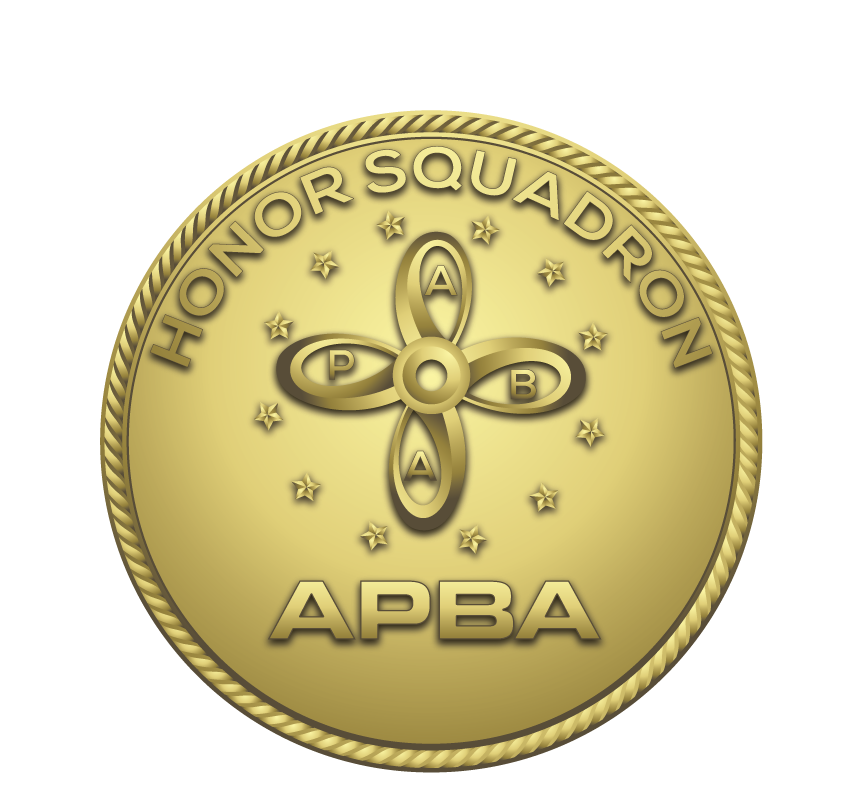 APBA Honor Squadron: Nomination, Selection and Procedure Criteria
Nominations reminder will be in the June, July, and August Propellers, and on the APBA website.

Nominations may be submitted anytime between February 1st and October 1st.

Ballots and copies of the nominations are mailed to the Honor Squadron Committee by October 15th.

Ballots are due October 31st.

To be a candidate for induction, the nominee must receive a vote of at least 50% of the Honor Squadron Committee members.

A

maximum of 2 nominees will be selected by the Committee for induction into the Honor Squadron, for presentation at the next APBA Annual Meeting Banquet. In case of a tie, the chairperson will resolve it with her/his vote.
CRITERIA FOR NOMINATION AND SELECTION OF CANDIDATES:
Extensive service and contributions to APBA and powerboat racing such as:
(a) major boat race promotion accomplishments (new race sites; race sponsors)
(b) major structural improvements in APBA's organization;
(c) major contributions to APBA's functioning through rule restructuring, driver and official recruitment, committee activities.
(d) Major technological improvement to one, or several, aspects of the sport.
(e) Exceptional long-term racing accomplishments may be considered.
The description of each contribution, exceptional service, or accomplishment must be specific.