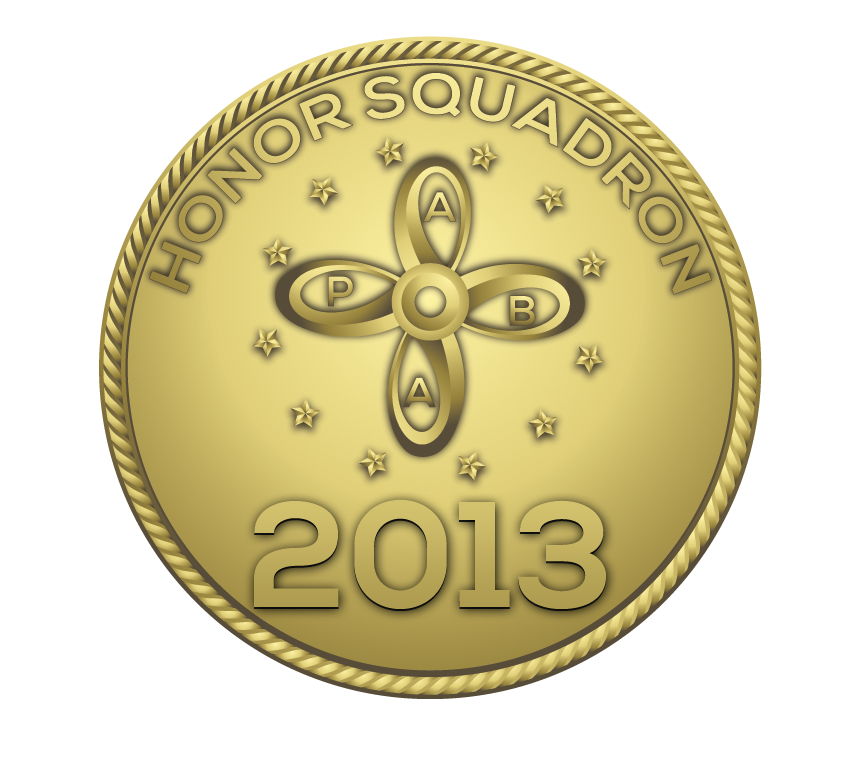 John Schubert
John Schubert's 25-year professional motorboat racing career began in Class A-Stock Outboard Hydro in 1953 at the age of 14, in his 3-point Jacoby hydroplane and qualified for the national championships in Liverpool, New York. The next year brought a step up to B-Stock Hydro and at the divisional championships he set a 5-mile in-competition record of 48.996 MPH.



The following years saw John in the winner's circle with remarkable consistency and focus.

John's Sid-Craft B hydroplane was the first one built, and it bore the number 1-J, the latter having been awarded to him in 1956. In 1957 John drove a newer design Sid-Craft hydroplane Mercury Mark 20H combination, and even though he didn't complete the racing season, he earned 2nd in B Stock Hydro High Points.

In the years 1957 through 1961, John attended the United States Merchant Marine Academy in King's Point, New York, which occupied eleven months per year. Nevertheless, he found time to compete in C Stock Hydro, and in 1960 he was awarded the National High Point Championship.

He "moved up" yet again in 1962 to D-Stock Hydro, and was Regional High Point Champion four years in a row, an unprecedented feat which retired one trophy and got his name engraved on another.

At this time he felt a need to give something back to the sport and was elected President of the Greenwood Lake Racing Club, where he chaired an awards banquet held at the Spring Rock Country Club. Featuring Lou Eppel as the Master of Ceremonies and attended by Don Guerin, then president of the APBA, Colin Chapman of Motor Boating, and Mel Crook of Yachting. This event was heralded as the largest of its kind in boat racing.

For several seasons in the mid-1960s, John served as Director of Region 3 and actively promoted race sites to potential sponsors using a "sponsor's information kit" of his own creation.

John's most successful year of racing was 1968, as he won 18 of the 21 races in B Pro Hydro, or "alky" as it was called and took the National Championship at DePue, Ill. His achievements that year got him elected into the Gulf Oil Marine Hall of Fame, and the boat was also elected to Yachting Magazine's All American Racing Team. 1969 was not without its share of successes. Driving for Dick O'Dea in PRO Hydro, John set two 5-mile in-competition records of 82.418 and 84.906 MPH in C and D class, respectively. The latter was the fastest outboard in-competition record of its day, and eclipsed many Inboard classes as well. He was awarded the George H. Townsend medal for total points that season, and his driving of Dick O'Dea's C-Hydro resulted in the boat and its owner receiving Yachting Magazine's All American Racing Team award.

John remained active in the APBA off of the race course. In the late 1960s, he became Region 3 Chairman for the Pro classes and was appointed Deputy PRO Commissioner. He succeeded in getting PRO classes added to most Stock Outboard races in Region 3, and in promoting several all-PRO races. He also coordinated inter-regional PRO activities with the Region 2 leadership.

In 1970, John began racing in the OPC category, sponsored by Jim Briggs' world-famous OMC based team. On the way to 1st place at the 1970 3-hour Marathon National Championship, John set a new record of 72.197 MPH., The Following year he again took 1st place in OPC S class at the 1971 Marathon National Championship in Miami, Florida.

Competing in OPC "225" marathons in 1972, John consistently placed in the top five overall and in the first three positions in S class. At the Six Hours of Paris, John finished 4th overall. At the 1973 Parker 9-hour Enduro John turned the fastest lap and came in third overall.

John's racing efforts wound down over the remainder of the 1970s; however he was still very active in APBA behind the scenes. In 1978, he built the first 45SS prototype motor. Initially the APBA stock outboard racing commission passed on the concept. John refined his ideas and submitted a formal proposal, including costs, to Edgar Rose. Several years later, the SST-45/45SS motor was approved by both the SORC and the OPC racing commission and is raced in both categories to this day. In point of fact, it is the largest class at the OPC Nationals.

John's second racing career as engine builder continued well into the 1990s, during which time he built SST45 engines for various owners winning four national championships and one world championship. He has also hand-built SST-60 engines for various drivers, including Randy Minch, and Roddy Foreman, who won national and world championships.

In 2009, John was elected First Vice President of the Antique Outboard Motor Club, Inc. Drawing on his history John leveraged interests common to the AOMCI and the APBA. He promoted the APBA Vintage group at AOMCI functions around the country, which inspired several AOMCI members to join the APBA. At the 2012 APBA annual meeting, John petitioned the Vintage category committee to add a specific "outboard" group to their sanctions, which attracted significantly increased outboard turnout at numerous events.

In recognition of his efforts for AOMCI , John has been awarded a Lifetime Honorary Membership putting him on a list of past honorees that include Charles Strang among others.

In addition, based on his racing and marine accomplishments, the United States Merchant Marine Academy announced recently that it is awarding John Schubert its Lifetime Achievement award.

John's keen interest in promoting APBA grass roots racing continues. In 2012 he sponsored the "J" hydro class for the Pleasant Prairie Memorial Day event and the Pell Lake, Wisc., two day race. John's reward for this was simple, yet exemplified what is truly important about APBA's youth programs, as the winners of both races gave him simple hugs. With all his trophies and championships that's the kind of award that John cherishes most. He vows to never forget that 14 year old kid from New Jersey who chased a dream and threw a roostertail.

Steve Warnock

Steve, Warby as many knew him, had boat racing and APBA tattooed to his forehead. He started racing in APBA in 1971 at Beloit, Wisconsin. Ever the competitive driver, Steve was APBA National Champion in the 25SSH class in 1985, 1986, 1988, 1990 and 1991. He was also National High Point Champion in 1986, 1987, 1988, 1990, 1991 and 1994. In 1987, he was the National Champion in 15SSH. Steve set competition records in 1981 and 1983 in the BSH class. In 1990, Steve was inducted into the APBA Hall of Champions. Steve was the UIM/APBA World Champion in the 25SSH class in 1986 and 1988.

Steve along with his father, Don, Daddy Warbucks, built and designed the Hawk Hydros he raced. These boats were offered in kit forms to other racers.

Some people stop driving, and then channel their energies towards the APBA Organization. Steve however, was able to drive and contribute to APBA and its membership. Steve was the Vice-President of the Stock Outboard Category from 1990 to 1994. Later, he was a Stock Outboard Commissioner. He continued his national involvement with being an APBA Board of Director and Council Member at Large. He served on the APBA Promotions Committee and APBA Insurance Committee including a term as Chairman of the Insurance Committee. He was also on the APBA By-Law Committee Task Force to help streamline APBA's by-laws. Steve coordinated the first joint Stock Outboard and Modified Outboard National Championships at Wakefield, MI. in 1992. This has now become a routine joint championship venture for the Stock and Modified Categories.

Steve involved himself in selling Region 7 races at such sites as: Merril, WI.; Beloit,WI.; Burlington, WI.; Oshkosh, WI.; Pleasant Prairie, WI.; Lake Zurich, IL.; and Wakefield, MI. from 1984 to 2011. He loved to work with groups in order to obtain sponsorships and to conduct races. He was Race Chairman at endless local races and the Wakefield National Championships. Steve obtained sponsorship from the Bureau of Tourism for Beloit, WI., the Chocolatefest Committee for Burlington, WI., along with other local sponsorships. He secured a $13,000.00 sponsorship package from Coors area distributors for a six race sponsorship, with $8,000.00 being distributed on a high point system to 25 different drivers.

In his local club, Badger State Outboard Association(BSOA), he held almost all offices including Sargent-of –Arms, Board of Directors, Secretary, Vice Commodore and Commodore. At the Region level, Steve helped coordinate diver and driver capsule training. He was the Stock Outboard Category Chair. He also served as the Region 7 Secretary for over 25 years. Steve was BSOA Commodore and Region 7 Secretary at the time of his untimely death.

Steve is fondly remembered by the APBA racing family. His wife, Darlene, is a scorer at many races, including the Wakefield Nationals. His daughter, Rachel, an AXSH National Champion in 2005 had him beaming with pride. His son, Michael, is right there with the rest of the family supporting and participating at APBA races.

Steve always had a positive outlook on APBA racing. He not only made races happen, he was just a great guy to be around. Steve wanted all racers to enjoy the races. He was there to help before the races, during the races and he was certainly there for the parties and companionship after the races.Steve was an enormous asset to the APBA Organization and the Boat Racing Family.